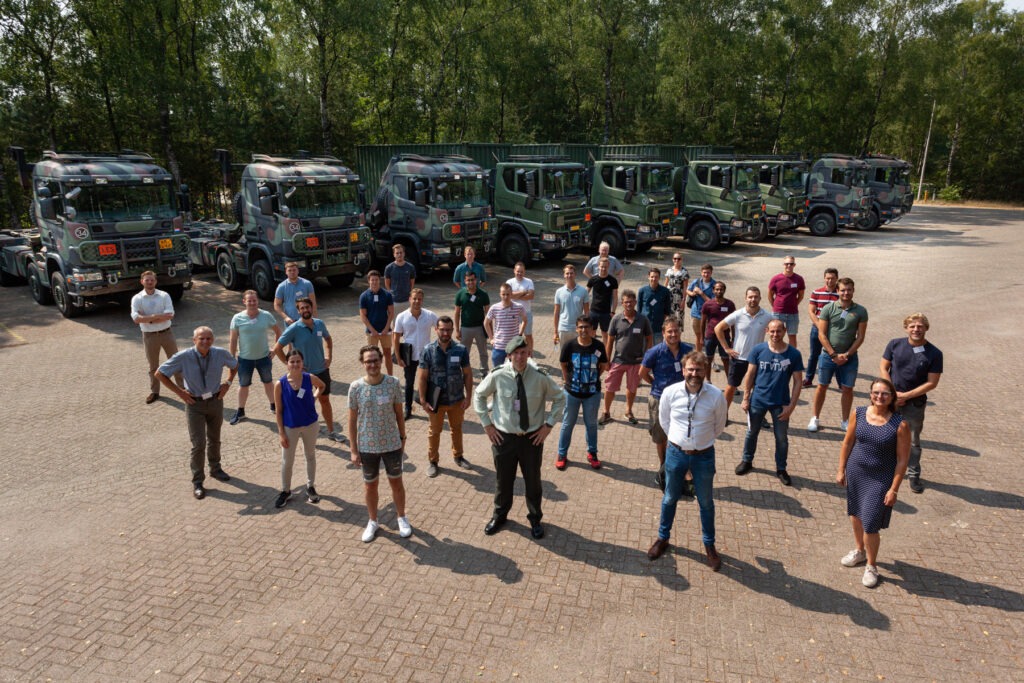 18 August 2020
Performance Based Contracting Royal Netherlands Army and Scania
Link naar Nederlandse versie van artikel
The ninth edition of the WCM Summer School also took place this year at the military base in Stroe. Because of COVID-19, it remained exciting for a long time whether and how the Summer School would take place. Summer School-director Jan Braaksma: "Foreign students could not travel to us this year and the turnout of the earlier large numbers of students would not go with all the corona measures. The choice fell on a hybrid study week, partly live and partly online.
Henk Akkermans, WCM Director and Professor Tilburg University: "The world around us is in transition. The continuation of the Summer School is a great opportunity to meet all societal challenges and to continue to work on maintenance innovation".
During the study week from 10 to 14 August, 30 students were presented with the latest maintenance-related theory in seven workshops. Theory that they could directly apply to a practical case of the Ministry of Defence and Scania.
Colonel Mark Bours, Head of the Materiel Department of the Royal Netherlands Army: "Defence will use the results to test and further improve the current plan of approach".
SynergY
The WCM Summer School is intended for young professionals with a maximum of ten years of work experience and for wo-students in the last part of their studies. It is a partnership of seven Dutch universities, the Ministry of Defence and WCM.
Colonel Mark Bours: "The WCM Summer School is like a three-stage rocket: it's all about our partnership with World Class Maintenance, secondly it's about getting ideas for the implementation of the Defence/Scania case plan and finally it's about the mutual cooperation of Defence with the professors of the universities. We know how to find each other well, also next to this study week. This synergy is extremely valuable".
CASE study
This year's case for this year's WCM Summer School revolves around Defence's transport systems and focuses in particular on the maintenance of Scania's new trucks. The contract form and the available technology offer interesting opportunities and challenges towards smart maintenance. The main Defence question the student teams will have to answer this week is: "How can Defence, together with the stakeholders, use the available maintenance innovations to improve the maintenance performance of the transport systems?"